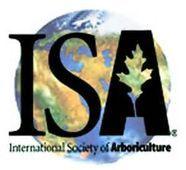 Welcome, I am Joe Anderson, ISA Certified Arborist with 20 years experience and a certification in Arboriculture. I strive to bring professionalism and dedication to every job. There isn't a job too small or too big that California Roots Tree & Landscape can't complete to your satisfaction.
I am a member of the International Society Of Arboriculture (ISA). I received my certification through the ISA who is regulated by the State of California. I strive to be the best in the industry. I take pride in every job, ensuring the best quality and customer satisfaction; Safety. Meeting customer needs is my number one priority. I pay close attention to detail and always leave the customers satisfied with a job well done. Call for a free estimate.
Joe Anderson (owner)
Complete Tree Service, Landscaping, Fencing, and Sod Installation
Classifying an Arborist is not as easy as a category. An Arborist is not only one who studies trees, but studies the environment in which trees live including proximity to power lines, utilities, roads, walkways, climate, and landscapes. An Arborist is an all around sharpened tool with the scientific knowledge of how trees and plants grow, and which trees will thrive in any given environment. From a new planting to maintenance of mature trees California Roots Tree & Landscape can take care of all your tree needs.